Friends:
When I spin an event, depending on what's happening at the very moment I'm playing, there are a number of thoughts and feelings flying in and out of that [very big] space between my ears. For instance, at Porsche's 70th Anniversary at MetLife Stadium, I focused in on the guest of honor, the automobile itself. After setup, I noticed the VIP section right in front of my 
DJ
 booth, and like any fan with a phone, I snapped that photo you see above–love the 365!
And then I got to work. First thought: What kind of sound matches the Porsche brand? It's sleek, it's sexy, it's European (obviously), but it also has history, tradition and class, and it's very American, too, in it's symbolic excellence and achievement. Second thought: What would I wanna hear if it were me, sitting in a Porsche, slicing mountains north on 87 or sluicing up the Big Sur? My answer: Uptempo, boundless, mood-enhancing electronic music full of future feels (sans fist pump), soaked in unspoken style and certainty, peppered with pinches of yesterday's classic road rock:
The client was happy, my bosses were happy, so…so was I.
Holler if you need music,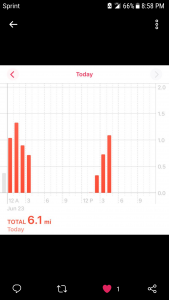 Someone on Instagram said I made her dance "3 miles" Friday night. I guess she wasn't kidding.