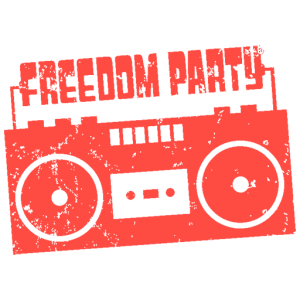 Freedom Party
®

.
THE WORLD'S MOST LEGENDARY OLD-SCHOOL DANCE PARTY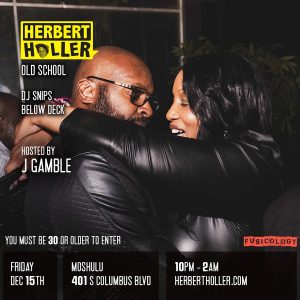 Herbert Holler's old-school jam returns to Philly, Friday, Dec 15th!
...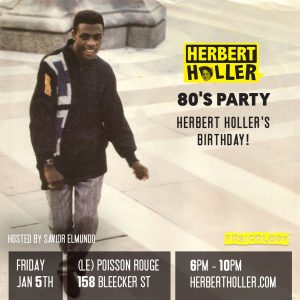 Herbert Holler's old-school jam is the longest running, most legendary
...
No event found!
Herbert Holler's
Freedom Party® NYC Dec 1st!
Herbert Holler's
Freedom Party® PHL Dec 15th!
Sign Up for Freedom Party® Newsletter & Discounts
Freedom Party® NYC
The Freedom Party® is the longest-running, most legendary old-school dance party in NYC history! Created in 2003, Freedom's purpose is to bring joy to people from all walks of life, together, on one dance floor. Playing mostly hits from the 70s, 80s, 90s and 2000s, be it hip-hop, R&B, pop, rock, reggae, disco or house, Freedom fills its dance floor with folks of all ethnicities, races, creeds and colors, from all over the world, looking to have fun, celebrate life, make new friends and be free.
In 2010, Freedom won Papermag's award for "Best Party (Peoples Choice)," and received an honorable mention in URB Magazine's "Best Party" nationwide. In 2015, Freedom won Village Voice's highly coveted award for "Best Dance Party." In 2020, Freedom celebrated its 800th party, selling out Live Nation's Irving Plaza.
Freedom has held residencies in other cities as well, including Chicago (monthly for seven years), Los Angeles, Philadelphia, Atlanta, DC, Cleveland and Tokyo. And it continues to touch down in these markets, bringing a unique, exceptional energy and vibe to each and every sold-out dance floor.
The Freedom Party® NYC, now cruising through its 18th year with over 800 parties in its wake, continues to sell out highly sought-after events each month. The list of legendary dance destinations includes anniversary celebrations at Central Park Summerstage, "One Step Beyond" at the American Museum of Natural History, Midsummer Night Swing at Lincoln Center, the Brooklyn Botanic Garden Spring Gala, First Saturdays at the Brooklyn Museum, Celebrate Brooklyn at Brooklyn Bridge Park and many more.
Thousands of people are in attendance at these events.
Thousands of people dancing to the sounds of FREEDOM!
For more information, please send an email to herbert@herbertholler.com!