My Freedom Party® NYC is doing a test run at very cool, very underground, very intimate venue: Liberty Hall at Ace Hotel New York. Tickets are just $10 in advance (limited supply of pricier tickets at the door the night of) so please go HERE and get yourself a pair. It's bound to be a very electric evening for shizzler.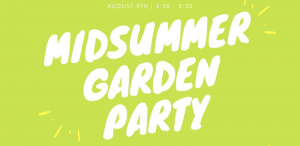 You know how much I love Untermyer Gardens. It's gorgeous, magical, inspiring, promising, truly truly special, and right up the road in Yonkers. The Young Friends of Untermyer Gardens are doing their annual fundraiser garden party, and I really need all y'all to support this one. Click HERE for tickets. All proceeds benefit this incredible place. Thank you!

You know what it is. Freedom's Annual MJ Tribute. This year, it's at the extraordinary Irving Plaza. $500 to whomever shall rocketh the dopest of MJ gear. TICKETS are discounted online, right now, using the code "freedom" (no quotes).