Friends:
I'm back in NY Mag, this time, for an amazing wedding I was blessed to spin. I was hired because the bride and groom met on one of my dance floors, and because they needed someone with versatility; I had to be able to mix in Nigerian music ("Nija," for short), seamlessly, and…of course…I did just that. And afterwards, they brought the party to my old-school shindig at Irving Plaza, and I brought them up on stage for one more slow dance.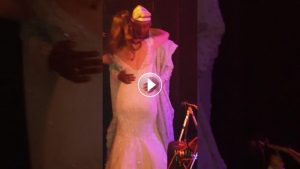 My calendar has been chock full of big events. Most recently, I once again handled the Broolyn Black Tie Ball, the annual gala benefit for Brooklyn Bridge Park. John Hamm hosted, Nora Jones sang, Herbert Holler deejayed (he really did), and everyone danced!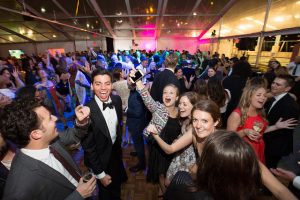 Wednesday, I was the official expo floor DJ for the annual BizBash Live NYC event. I'll also talked to hundreds of folks in the event industry at booth #517. Then the weekend came and I was smacked with gig after gig after gig…after gig (another one tonight): A Studio-54 themed Halloween party in Brooklyn, another Halloween jam in Tribeca in someone's loft (we brought a full sound system…amazing), and then a Brazilian/Italian wedding at the Loeb Boathouse in Central Park last night. (See the pic below. Capoeira at the wedding?!?) Tonight, I'm opening up for world-renown R&B sensation Jessie Ware, who not only sold out the show in less than SEVEN MINUTES (!!!), but also happens to be my favorite.
Blessed,