No. I don't think so. (I get this sharp pain in my left chest whenever I take up running on the treadmill, but I've had it for quite some time, and I'm healthy, all my levels are good, and it goes away while I'm running, actually, so no, sorry hypochondria. Prolly just muscle pain. No. Nope. No need to go on WebMD. Nope. No. Stop. STOP!!! Oh G-d.)
What I do have is a WEBSTIE!!!!!!!! (Wow. What a great way to ruin a big reveal.)
I HAVE A WEBSITE!!!!!!!!!!!!!!!!! www.herbertholler.com (It's very corporate and polished. Just like me. Lol.)
AND A NEW MIX!!!!! www.soundcloud.com/herbertholler/friends-with-benefits-by-herbert-holler (That's my uncle!!!)
AND NOW…VENICE!!!!! It was unforgettable. You were with me, photo by photo, on Instagram, so you know what I mean. The city is refined, exquisite, more polished than I remember Florence being at that other gig late last year, but also very dark and mysterious, particularly at night, come 11pm, when everything seemingly shuts down. All you get are tourists slowly meandering through tiny alleways, GPS in hand, hoping to make it back to their hotels without falling into the canal. BELOW is a video series of me trying to get to a dinner reservation at Osteria Alle Testiere–most restaurants are tiny, with no more than 10 tables, so you can't be late.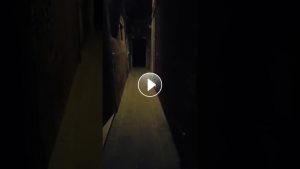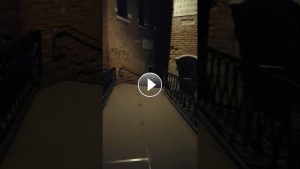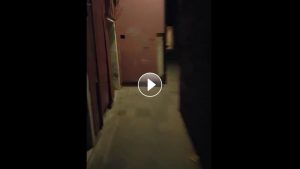 So I'm late for a reservation, I keep imagining the freaky killer from "Don't Look Now," and now it's definitely time to run. Eventually it felt like a game of Doom. Absolutely ridiculous. All for a plate of spaghetti and clams??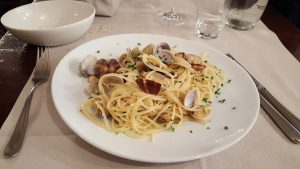 YOU BETCHA!!!!! THE BEST DANG PLATE OF SPAGHETTI AND CLAMS I EVER HAD IN MY LIFE!!!!!!!!! And it was the start to almost a full week of gluttony, from Venice to the first Freedom Party® in LA. Breads and sugars and barbecued meat and eight churros from Jack in the Box and…well…that's why I got this ferocious post-nasal drip now.
What?
Freedom LA?
Of course it was good. You already know.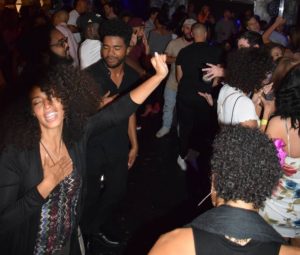 This one's titled, simply, "Feeling It."
Love and rockets,

SHAKE YOUR LIL' TUSHIES HERE!!!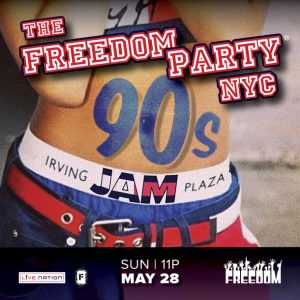 CLICK REN FOR HERBERT'S HOT PICKS!!!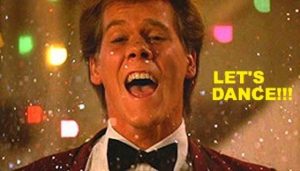 CLICK LAMAR FOR THIS WEEK'S MIX!!!