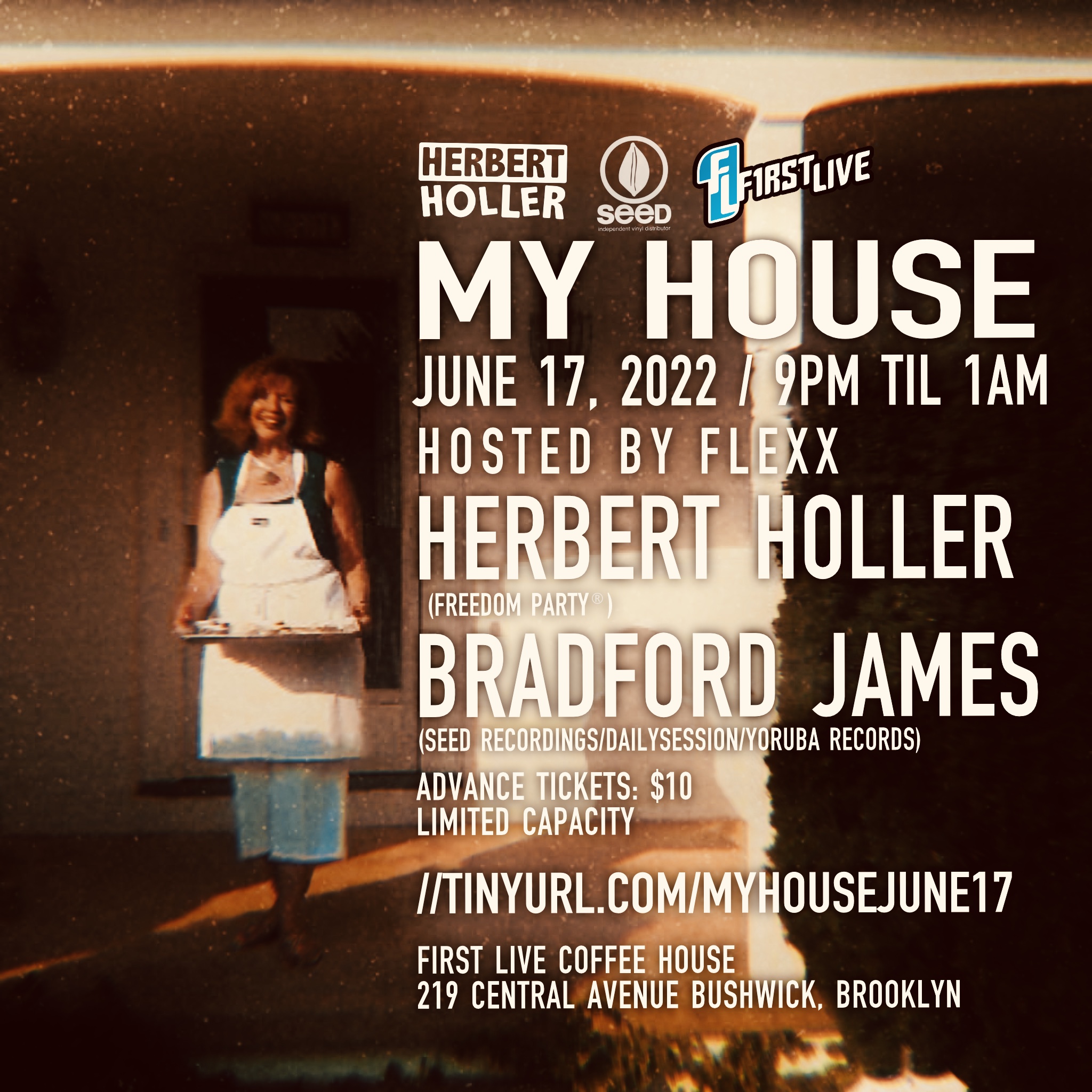 My House
My House™, Herbert Holler's critically-acclaimed house-music night, returns to Brooklyn FRIDAY JUNE 17! Herbert Holler (Freedom Party®) and guest Bradford James (SEED Recordings, DailySession, Yoruba Records) take you on a journey through the depths of deep house at FirstLive studios, from 9pm – 1am, in Bushwick! Dancer Kester "Flexx" Estephane hosts! Tickets are just $10, but space is limited, so HURRY!
Live recording brought to you by FirstLive.US!
SUBWAY: M to Central Ave, L to Dekalb
My House! Herbert Holler's home for the best in house music! What started in the mid-00s as a series of awesome, hour-long mixes, has now become a highly sought-after dance destination!
COME TO MY HOUSE!
#housemusic #deephouse #soulfulhouse #afrohouse #housemusicallnightlong #househead #housemusiclover #housemusicforever #housemusicalllifelong