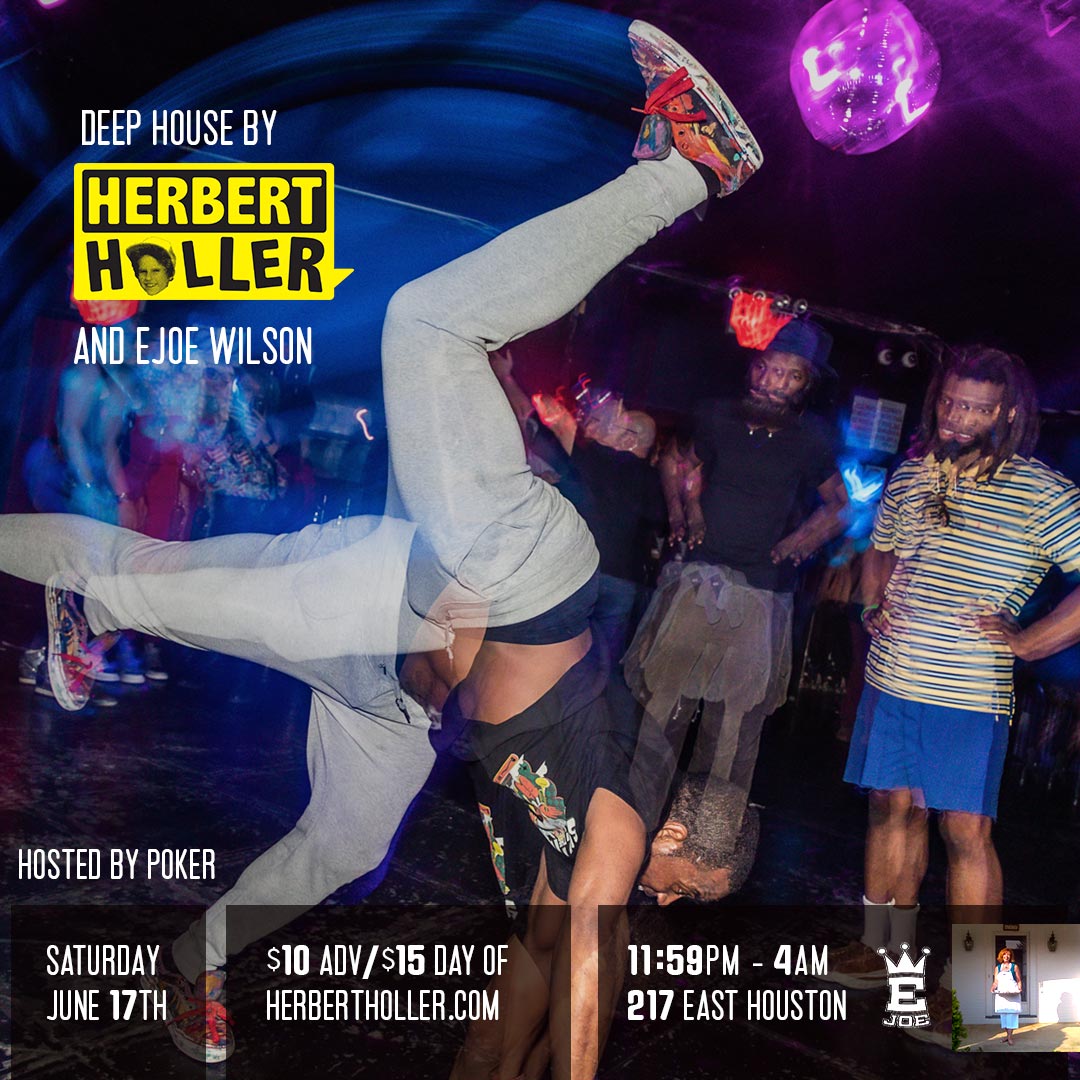 Herbert Holler Presents: My House™ June 17th!
My House™, Herbert Holler's deep-house music destination, returns to NYC Saturday, June 17! Afro house, soulful house, Latin house, classic house and all things deep by Herbert Holler and Ejoe Wilson! Hosted by internationally-acclaimed dancers Ejoe and Poker! We're at Mercury Lounge, 217 East Houston on the LES, downtown Manhattan! Come over to My House™!
$10 advanced!
$15 day of show!
$15 at the door (cash only)!
MUSIC:
Herbert Holler (Freedom Party®, My House™)
Ejoe Wilson (Ejoe's House, Beyond Phenomenon)
HOSTS:
Ejoe Wilson
Jimmie "Poker" Williams (Dance Ninja)
SUBWAY:
F to 2nd Ave
F/J/M/Z to Delancey/Essex
PEEP THE STRATEGIES:
Herbert on Facebook
My House on Facebook
Instagram
Twitter
#herbertholler #myhouse #housemusic #deephouse