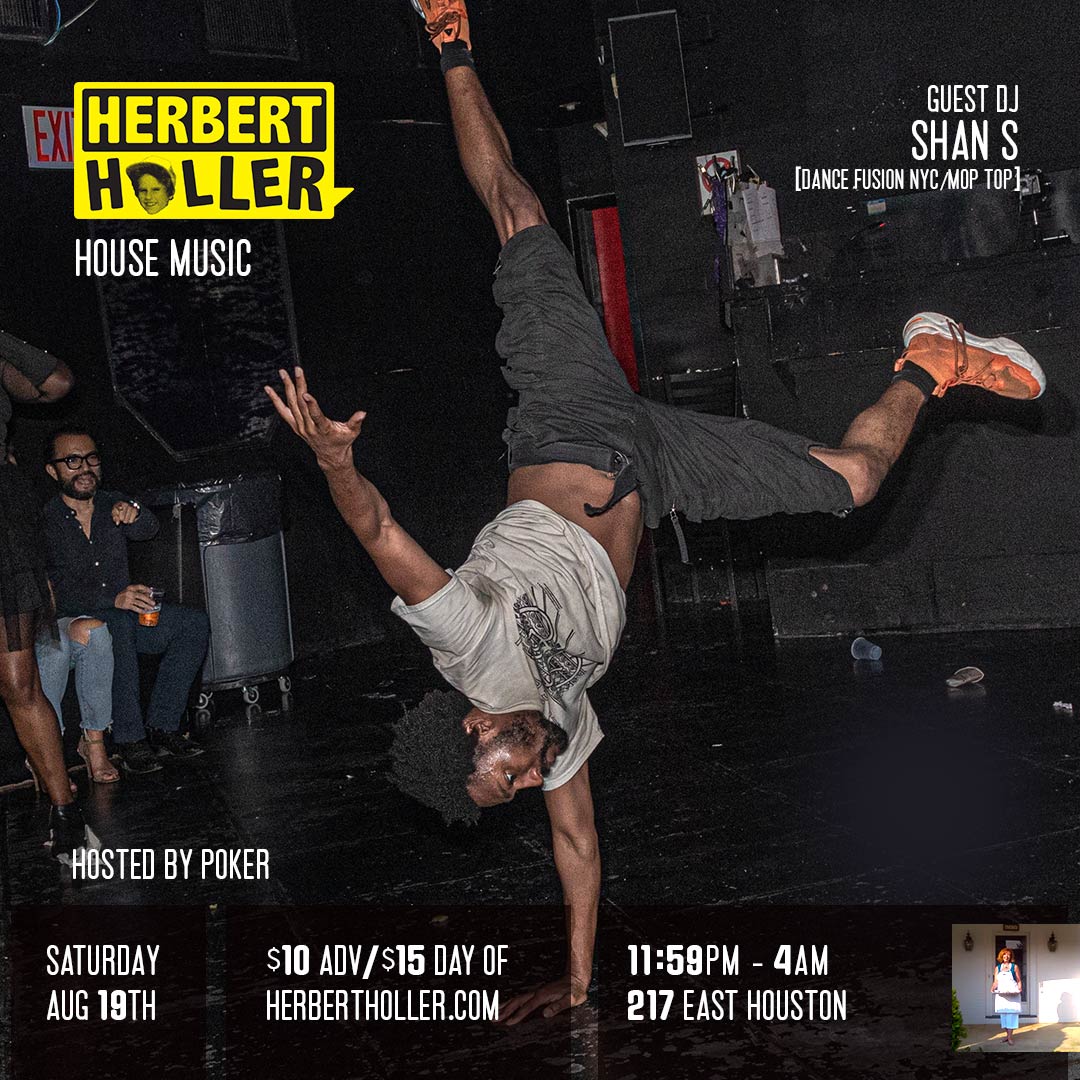 Herbert Holler Presents: My House™ Aug 19th!
My House™, Herbert Holler's deep house music and dance destination, returns to NYC Saturday, Aug 19, with SPECIAL GUEST: DJ Shan S (Dance Fusion NYC/Mop Top)!!! Afro house, soulful house, Latin house, classic house and all things deep by Herbert Holler and Shan and Leaf! Hosted by Poker! We're at Mercury Lounge, 217 East Houston on the LES, downtown Manhattan! Come over to My House™!
$10 advanced!
$15 day of show!
$15 at the door (cash only)!
MUSIC:
Herbert Holler (Freedom Party®, My House™)
DJ Shan S (Dance Fusion NYC)
HOSTS:
Jimmie "Poker" Williams (Dance Ninja)
SUBWAY:
F to 2nd Ave
F/J/M/Z to Delancey/Essex
EMAIL:
Sign Up Here
MIXES:
Mix 1 (LIVE!!!)
Mix 2
Mix 3
PEEP THE STRATEGIES:
Herbert on Facebook
My House on Facebook
Instagram
Twitter
#herbertholler #myhouse #housemusic #deephouse #soulfulhouse #afrohouse #classichouse