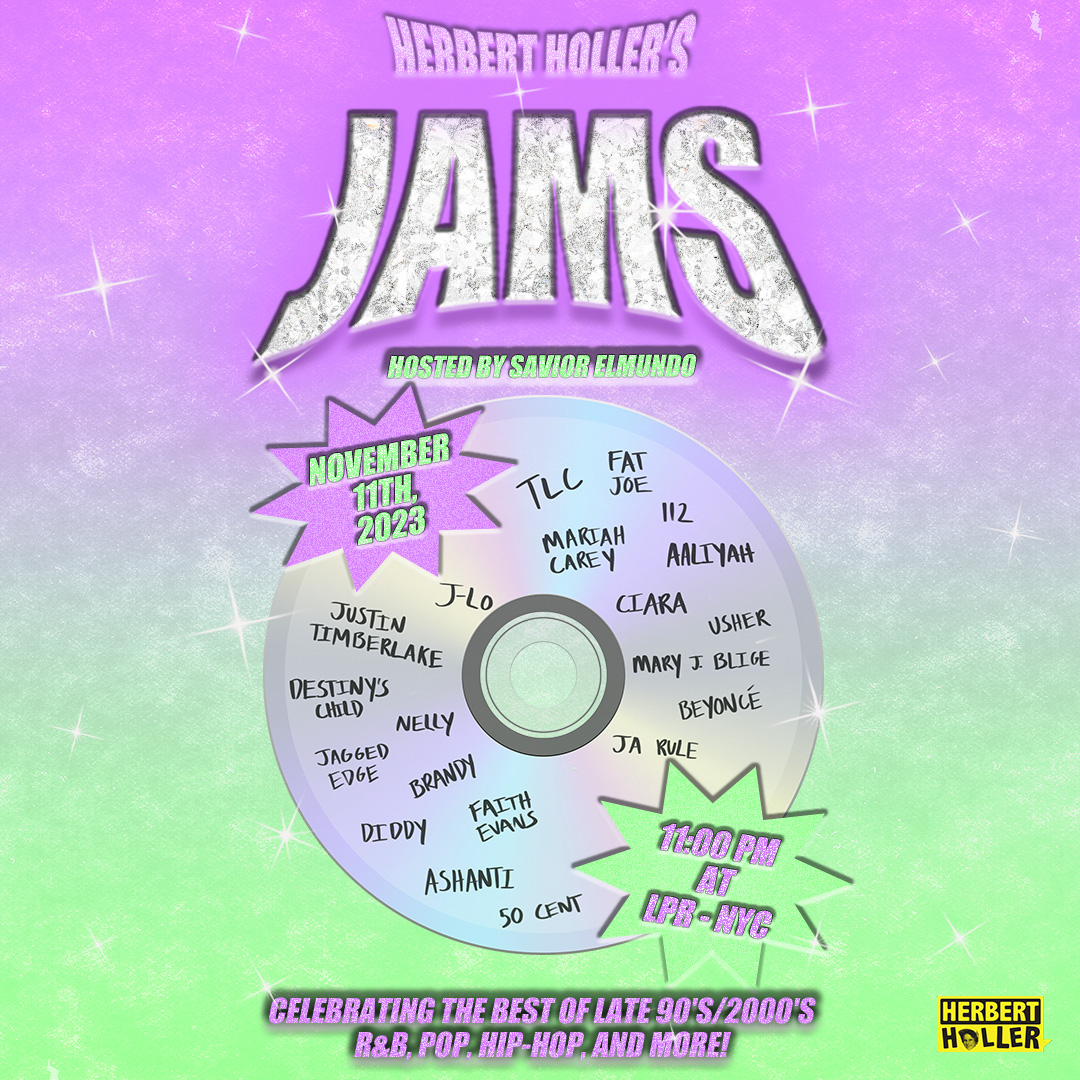 Herbert Holler's JAMS Nov 11th!
Herbert Holler's Jams! celebrates the best of late-90s/early-2000s hip-hop, R&B, pop, dance and more! Expect classic cuts from TLC, 112, Aaliyah, Jagged Edge, Justin Timberlake, Destiny's Child with a touch of the throwback anthems you can sing along to! Live at LPR on Bleecker Street, Saturday November 11th!
TICKETS JUST $10 FOR A LIMITED TIME!
VIP TABLES:
Email herbert@herbertholler.com. 1st come, 1st serve!
MUSIC by Herbert Holler!
HOSTED by artist/dancer Savior Elmundo!
DANCE FLOOR by (le) poisson rouge!
SUBWAY = A/C/E/B/D/F/M to West 4th St
PARKING = Plenty of street parking + multiple garages!
ENTRY POLICY: https://lpr.com/
Herbert Holler knows how to make you move! Since 2003, he's brought people together from all over the world to dance to classic party hits from yesterday thru today at his legendary old-school dance-party institution, the Freedom Party® NYC, the longest running old-school dance party in history! (20+ yrs, 1000+ parties…and counting!) Expect the same kinda no-holds-barred sick dance frenzy at his new party brand, JAMS!
PEEP THE STRATEGIES:
Facebook
Instagram
Twitter
Mixcloud
Soundcloud
The Knot
SIGN UP FOR HERBERT HOLLER'S EMAIL–LOOKOUT FOR GIVEAWAYS:
Click Here
SEE YOU ON THE DANCE FLOOR!!!
#herbertholler #LiveAtLPR #oldschool #danceparty #herberthollerisboss