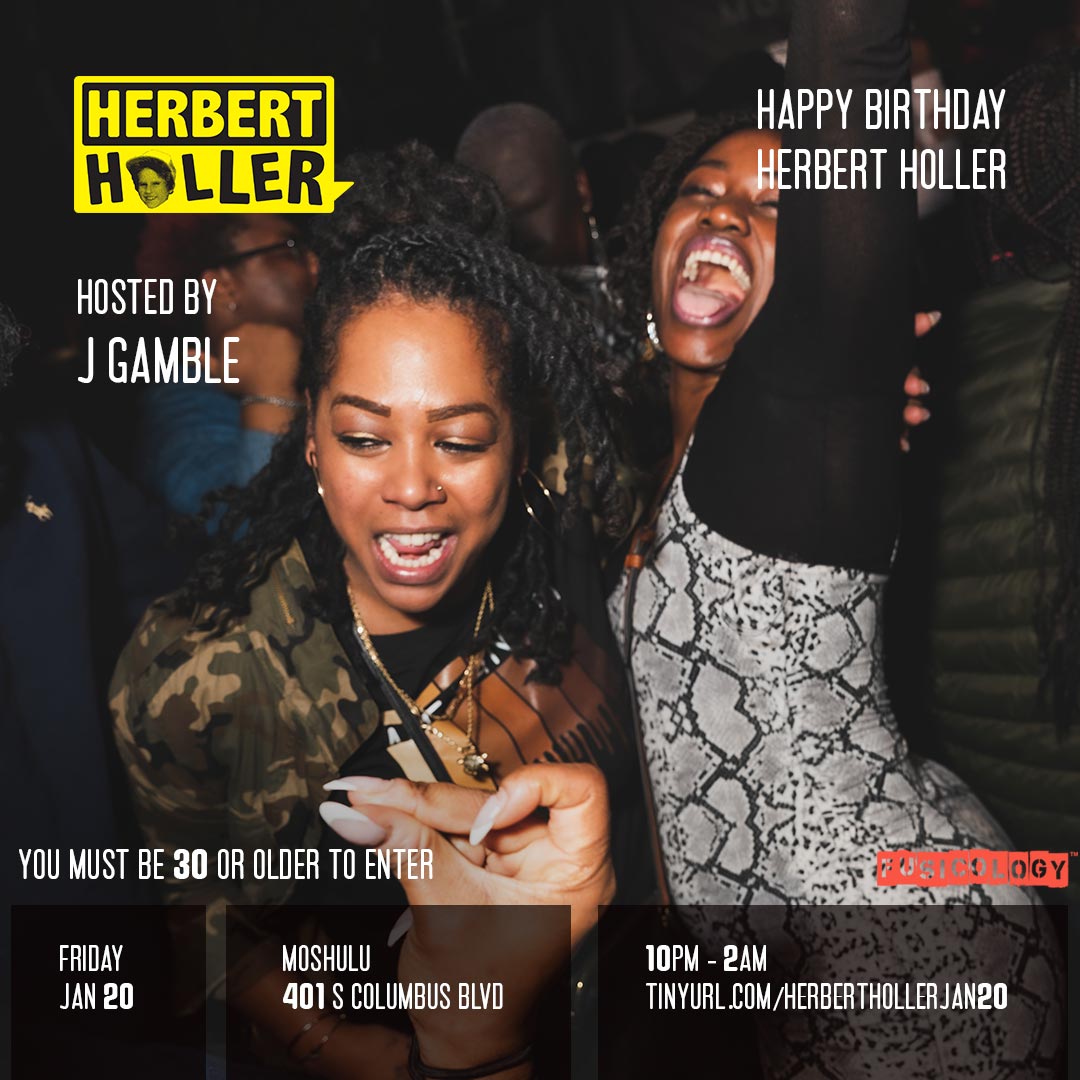 Herbert Holler's Freedom Party® PHL – Jan 20th
On Friday, Jan 20, Herbert Holler's Freedom Party® PHL is back!!! Come party aboard the Moshulu, Philly's favorite docked dancehall, and get life! From 10pm to 2am, Herbert Holler and DJ Snips spin all your favorite hip-hop, R&B, reggae, house, rock, reggae, disco and pop hits from the 70s through today on two floors! Slide through, bring your friends, make new ones, sing along, and we'll see you on the dance floor!
$10 EARLY-BIRD TIX WHILE SUPPLIES LAST!
THE OUTDOOR MAIN DECK IS ENCLOSED AND HEATED!!!
***YOU MUST BE 30 OR OLDER TO ENTER!!!***
***ALL EXITS FINAL***
TWO FREE PASSES FOR JANUARY B-DAYS when you email your full name, b-day and the word "PHL" to herbert@herbertholler.com! While supplies last! ***Make sure you arrive at the party to claim passes before 12am!***
SIGN UP for our newsletter and be on the lookout for giveaways: Click Here
MUSIC by Herbert Holler and Guests!
HOSTED by Jermayne Gamble!
PHOTOS by Chris Mansfield!
VIDEO by Andrew Ruscoe!
DRESS CODE = Casual but cute.
PARKING = Dockside lot or street.
WINNER: "Best Dance Party" — Village Voice
WINNER: "Best Party (Peoples Choice)" — Papermag
WINNER: "Best Party Nationwide (Runner Up)" — URB Mag
Herbert Holler's Freedom Party® is the longest running, most legendary old-school dance party in history! Since 2003, he's brought people together from all over the world to dance to classic party hits from yesterday thru today, be it hip-hop, R&B, pop, rock, reggae, disco or house. 20+ yrs, 1000+ parties…and counting!
HIT UP HERBERT HOLLER:
Facebook
Instagram
Twitter
Mixcloud
Soundcloud
The Knot
herbertholler.eventbrite.com
SEE YOU ON THE DANCE FLOOR!!!
#herbertholler #oldschool #djlife #philly #PhillyParty #phillypa #phillyevents #phillyevent #phillynightlife #phillynights #phillynight #philadelphia #partytime #danceparty