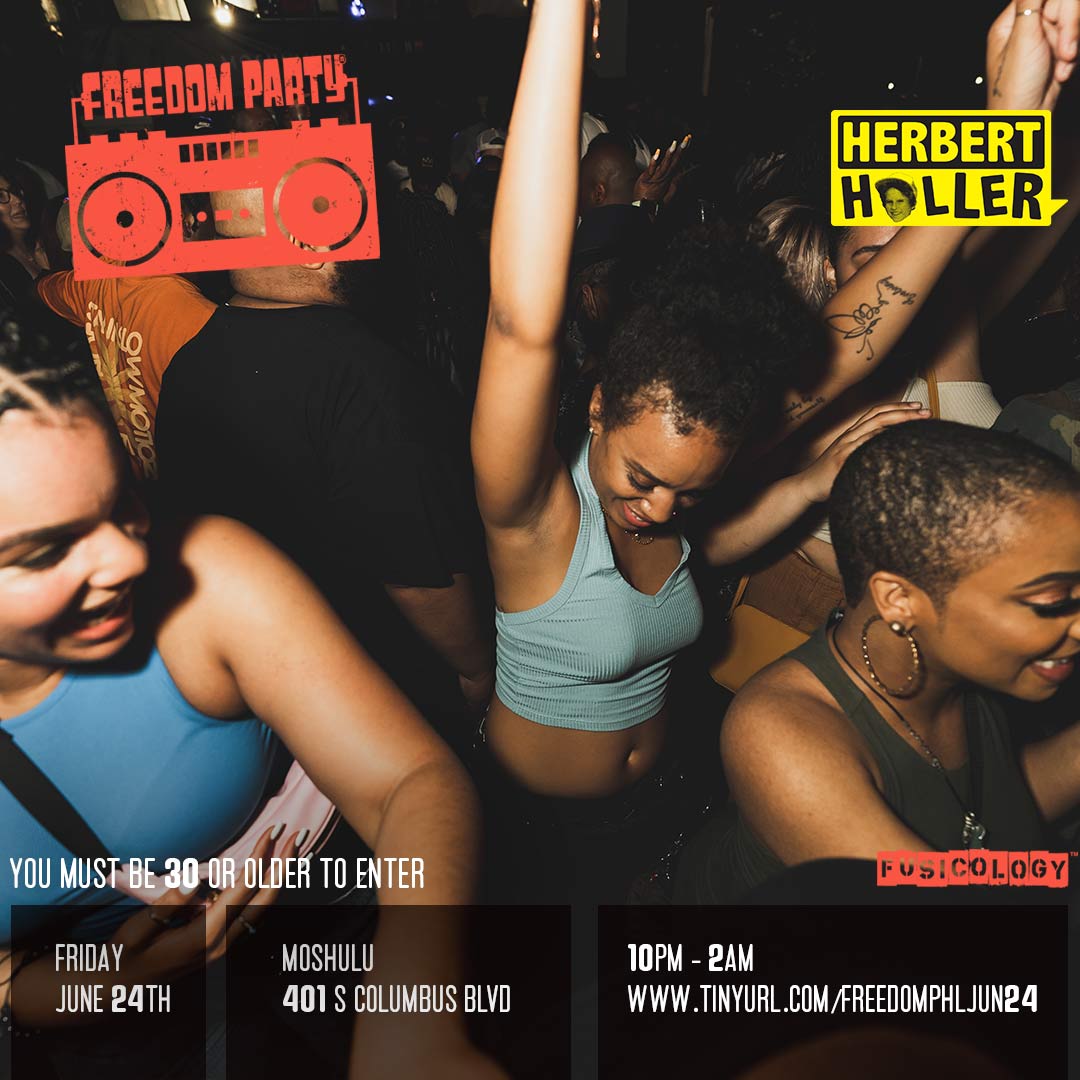 Herbert Holler's Freedom Party® PHL
On Friday, Jun 24, the Herbert Holler's Freedom Party® PHL is back!!! Come party aboard the Moshulu, Philly's favorite docked dancehall, and get life! From 10pm to 2am, Herbert Holler, DJ Snips and Tee Alford spin all your favorite hip-hop, R&B, reggae, house, rock, disco and pop hits from the 70s through today! Slide through, bring your friends, make new ones, sing along, and we'll see you on the dance floor!
***YOU MUST BE 30 OR OLDER TO ENTER!!!***
EARLY-BIRD TICKETS just $10!
www.tinyurl.com/freedomPHLJun24
FREE TICKETS FOR JUNE B-DAYS when you email your full name, b-day, and the word "PHL" to herbert@herbertholler.com! While supplies last! ***Make sure you arrive at the party to claim passes before 12am!***
Herbert Holler's Freedom Party® is the longest-running, most legendary old-school dance party in history! Since 2003, he's brought people together from all over the world to dance to classic party hits from yesterday thru today, be it hip-hop, R&B, pop, rock, reggae, disco or house. 19+ yrs, 900+ parties…and counting!
SIGN UP for our newsletter and be on the lookout for giveaways: Click Here
MUSIC by Herbert Holler (Freedom Party®, My House™), DJ Snips (Livin' Proof, Defected), and Tee Alford (Funky People)
HOSTED by Jermayne Gamble!
PHOTOS by Chris Mansfield!
VIDEO by Andrew Ruscoe!
DRESS CODE = Casual but cute.
PARKING = Dockside lot or street.
WINNER: "Best Dance Party" — Village Voice
WINNER: "Best Party (Peoples Choice)" — Papermag
WINNER: "Best Party Nationwide (Runner Up)" — URB Mag
HIT UP HERBERT HOLLER: