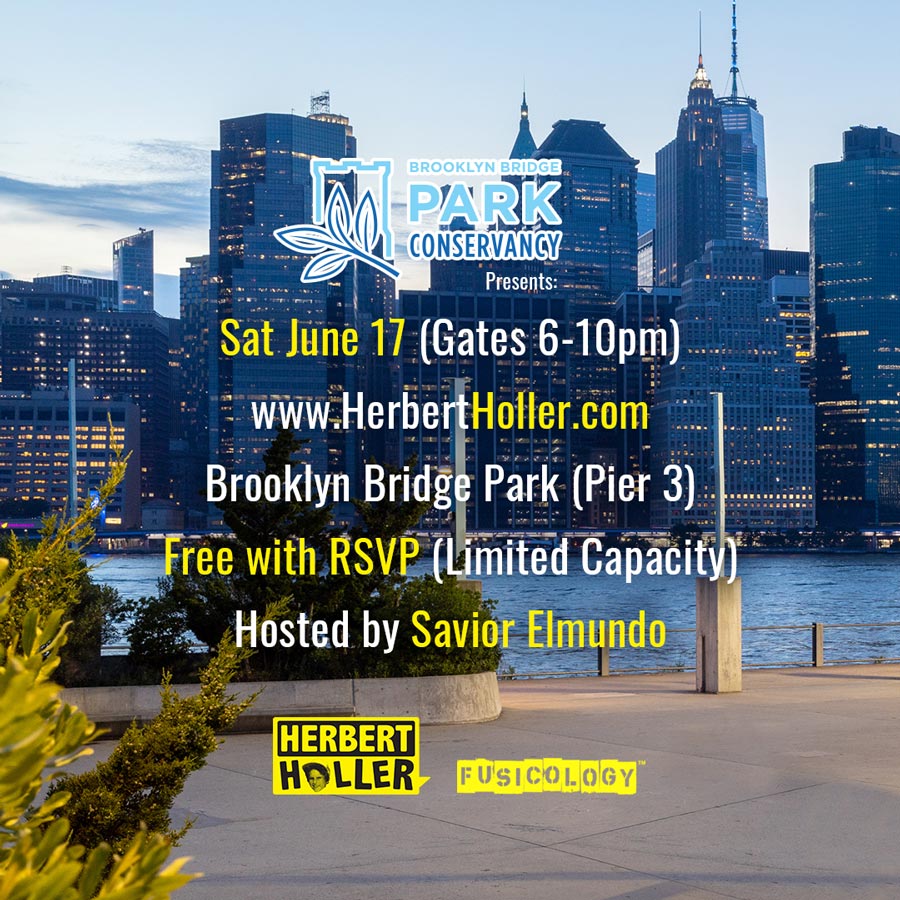 Herbert Holler's Freedom Party® Outside – June 17th!
On Saturday, June 17th, Herbert Holler returns with an outdoor party on the water in Brooklyn Bridge Park on Pier 3! From 6pm to 10pm, Herbert Holler will spin all your favorite hip-hop, R&B, reggae, house, rock, disco and pop hits from the 70s through today! Slide through, bring your friends, make new ones, sing along, and we'll see you on the dance floor!
RSVP ONLY–LIMITED CAPACITY!




RSVP ONLY–LIMITED CAPACITY!
Herbert Holler's old-school jam is the longest running, most legendary old-school dance party in NYC history! Since 2003, Freedom's brought people together from all over the world to dance to classic party hits from yesterday thru today, be it hip-hop, R&B, pop, rock, reggae, disco or house. 18+ yrs, 800+ parties…and counting!
SUBSCRIBE to the Brooklyn Bridge Park Conservancy mailing list to be the first to know about event announcements and Park updates: http://bit.ly/subscribeBBP
MUSIC by Herbert Holler
HOSTED by Savior Elmundo
PARKING = Street nearby. (Good luck.)
SUBWAY = A/C High St, F York St, 2/3 Clark St, R Court St, 2/3/4/5 Borough Hall
BUS = B25 Fulton Ferry Landing, B63 Loop Road on Pier 6, B61 Atlantic Ave + Hicks St, B67 Jay St + York St
WINNER: "Best Dance Party" — Village Voice
WINNER: "Best Party (Peoples Choice)" — Papermag
WINNER: "Best Party Nationwide (Runner Up)" — URB Mag
Facebook
Instagram
Twitter
Mixcloud
Soundcloud
The Knot
herbertholler.eventbrite.com
#herbertholler #oldschool #danceparty #nyc