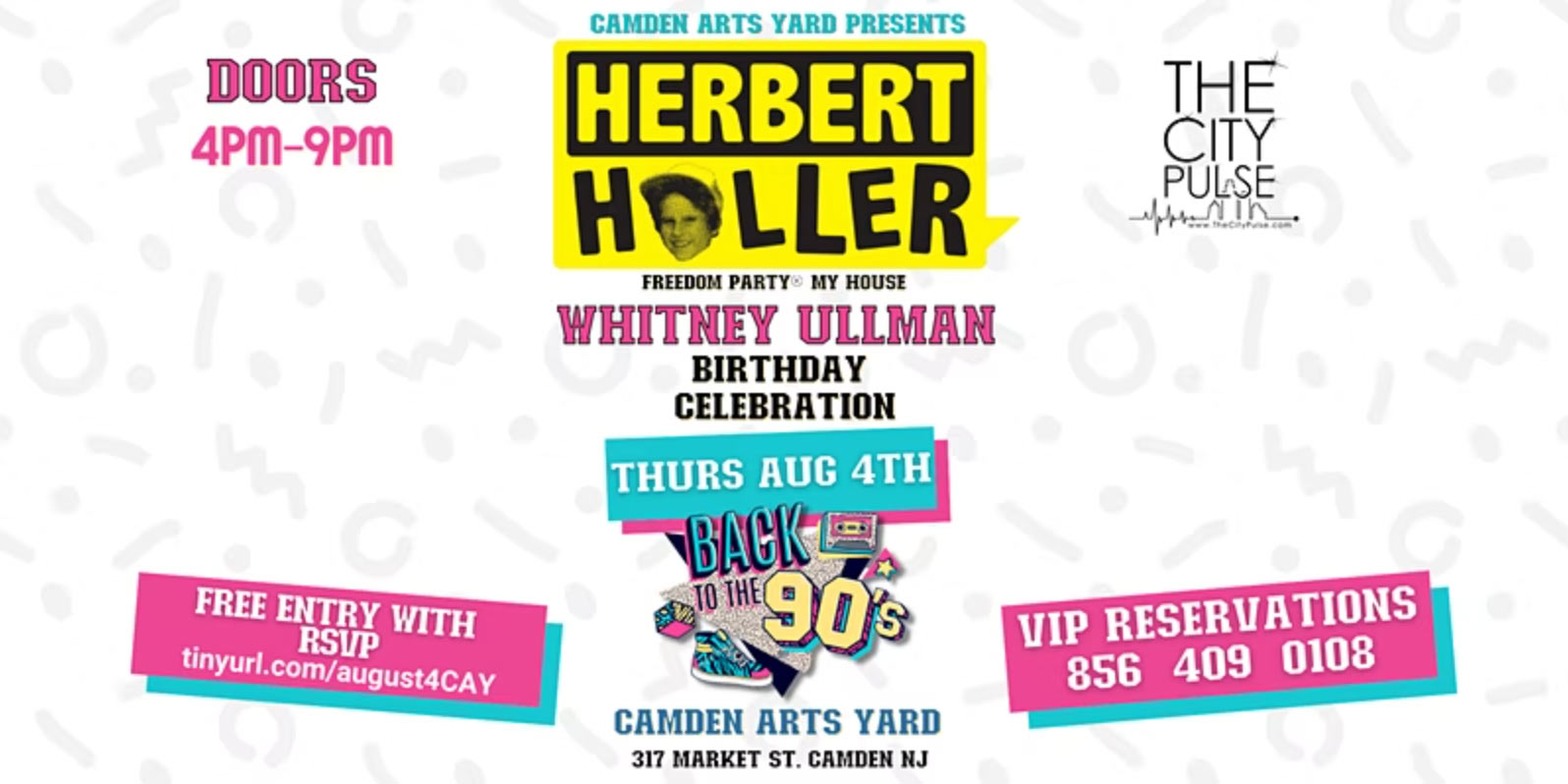 Back to the 90s Birthday Bash with Herbert Holler
Big 90s birthday blowout banger for Whitney Ullman with NYC DJ/nightlife icon Herbert Holler at the helm, presented by Camden Arts Yard!



The Camden Arts Yard, South Jersey's newest, most sought-after outdoor nightlife destination, presents a huge, 90s-themed birthday blowout for entertainment reporter Whitney Ullman! 90s hits all party-long by NYC nightlife icon and DJ, Herbert Holler, of the legendary Freedom Party®!
FREE W/RSVP!
FOOD AVAILABLE!
MUSIC by Herbert Holler (Freedom Party®, My House™)
HOSTED by Whitney Ullman (TMZ, The City Pulse®)
DRESS CODE = Casual but cute.
PARKING = Plenty of street parking, and after 5pm, a lot right across the street!
CAMDEN ARTS YARD:
WHITNEY ULLMAN:
HIT UP HERBERT HOLLER:
Facebook
Instagram
Twitter
Mixcloud
Soundcloud
The Knot
NO DIGGITY…NO DOUBT!!!
#camden #southjersey #party #herbertholler #90s