(Just overheard my wife ask my 3-year-old this. In context, perfectly normal. Out of context, WHERE AM I?!?!)
Hope everyone is doing well–healthy, peaceful and prosperous. Yes…I'm good. Thanks for asking! I gave up elliptical interval training for the straight treadmill run, and it's working wonders [on my kneecaps]. Or shall I say, treadmill "trot." (I told my wife the speed at which I run, and she asked, "is that even considered 'running?'") Either way, I'm a sweaty mess after 30 minutes and that's all that counts. I love the TV you can run towards–I always flip on the Food Channel and sprint towards moist, shiny, juicy, stunning plates of food that I'll never reach. Perfect motivation.
Next week brings us the annual Freedom Party® NYC anniversary at #SummerStage in Central Park. 5,000 people dance and sing together 'til

10pm

, and it's an extraordinary time. If you'd like to be entered to win a reserved seat for the event, click "Going" and leave a comment on the Facebook event page.
I wanna leave you with this fact: You are the only "you" on this earth. There are…what…7,000,000,000-plus people on the planet today? Out of all those 7,000,000,000, there's only one you. The saying "you're one in a million" is inaccurate; you're "one in seven billion." I think that's amazing. I think you're amazing. We are witness to miracle whenever we witness you. Sometimes, though, you forget that. Especially online, looking at everybody's A-reel, watching people do things you only dream of doing. Reaching heights you can't imagine attainable. Be happy for them; they're telling their story, and they have people listening. There are hundreds of people doing even bigger things that we will never hear from. And we'd like to! They remind us that life is magic! That we can all bring wonder into this life. When you were born, you shifted mountains in your mother's world. You can do that for all of ours. Tell your story!

PS — I'm starting a Kickstarter/Gofundme/Whateverthefuch campaign for a boat. A small boat.
PPS — Kidding. But I can dream! (It will have XM satellite radio and a cabin for a snooze. And a dog…Sure. And I'll take his hair. But not his Oakleys. Nor his wife. Nor kid.)
PPPS — Please go to my Facebook page and like me. Thanks.
PPPPS — Hot Picks and Mix of the Week/Month/Quarter below.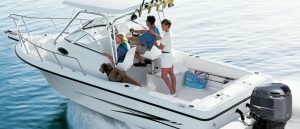 CLICK THE PICK OF REN MCCORMACK FOR THIS WEEK'S HOT PARTY PICKS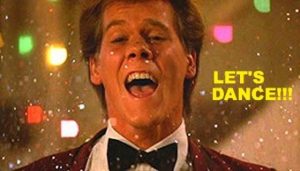 CLICK THE PICK OF LAMAR LATRELL FOR THIS QUARTER'S MIX